Personal injury solicitors*
If you have been hurt as a result of someone's carelessness you need Personal Injury Solicitors to advise you on the possibility of redress. We will treat you as a real person, not just a Personal Injury Solicitors Claim.
Simply DO NOT GO THROUGH THIS TWICE!
Call Us: 01 9696263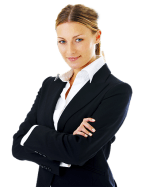 Advantages of talking to us
We will be able to explain how long your claim will take to settle.
95% * Success Rate
*Since 2015, in over 95% of cases (where the PIAB Assessment has been rejected by the claimant) Gary Matthews Solicitors has obtained a more favourable outcome for his clients.
Find out about
We will give you advice about the prospects of success
Let us tell you what your possibilities are. Find Out Easily Open to 10PM Today. Call us now on 01 9696263
Ireland Personal Injury
So call us on 01 9696263 or fill out the contact form and send it to us for your Personal Injury Claim. We will get back to you within 30 minutes
We know that there are many good Personal Injury* solicitors so why chose us? It is not an easy decision for you to make but it is critical to your success in a personal injury claim. There are good firms out there, it is so very important that you research your possible legal representation thoroughly. What do you need to research?
Experience
Good communication
Reputation for client satisfaction
Success rate
Redress amounts recovered for clients
So call us on 01 9696263 or fill out the contact form and send it to us for your Personal Injury Claim.
---
This is what you should look for;
Consultations at your convenience
The number of positive online reviews
Convenient appointments to suit you
You get justice after your accident
Let us be your relentless advocate
Personal Injury Solicitors for All Accidents
Just Call!
Why You Should Choose Us?
We are very happy to take the time to explain to you the entire claims process for obtaining Personal Injury redress for your personal injury after your accident, so that you can make an informed decision about whether to retain us in your time of need. If you chose us we will consider it a privilege to represent you, we will be there every step of the way, keeping you up to date, and addressing every concern that you have.
---
If you need further information then do not hesitate and either call us now or fill in your contact details on the website and we will call you back at your convenience.