Personal injury solicitors*
If you have been hurt as a result of someone's carelessness you need Personal Injury Solicitors to advise you on the possibility of redress. We will treat you as a real person, not just a Personal Injury Solicitors Claim.
Simply DO NOT GO THROUGH THIS TWICE!
Call Us: 01 9696263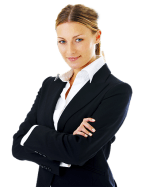 Advantages of talking to us
We will be able to explain how long your claim will take to settle.
95% * Success Rate
*Since 2015, in over 95% of cases (where the PIAB Assessment has been rejected by the claimant) Gary Matthews Solicitors has obtained a more favourable outcome for his clients.
Find out about
We will give you advice about the prospects of success
Let us tell you what your possibilities are. Find Out Easily Open to 10PM Today. Call us now on 01 9696263
Ireland Personal Injury
So call us on 01 9696263 or fill out the contact form and send it to us for your Personal Injury Claim. We will get back to you within 30 minutes
No Win No Fee Solicitors Agreements Explained
Often the first thing that comes into your mind after you have suffered a pain and harm is that in order to make accident claims following a personal injury who and how are you going to pay a fee solicitor their legal fees? On top of that, you probably will not be able to work because of the pain and suffering following your accident that was caused by a third party.
"No-Win No-Fee" Arrangements Explained
A solicitor may be willing to take your case on what is technically called a contingent fee arrangement, or in plain English, a "no-win no-fee" basis.
In fact, the vast majority of people who need to take a legal case do so on a no-win-no-fee basis as they simply wouldn't be able to fund their action if they had to pay their legal fees before they had won their case.
A sensible solicitor is unlikely to take your case on a "no-win no-fee" basis unless he or she believes;
it would be worthwhile for you to take it in the first place;
is confident about being able to achieve a successful outcome for you and
is equally confident about the ability of the other party to pay the damages and costs that you may be awarded as a result.
Therefore, "no-win no-fee" arrangements will only be possible in certain types of cases and you should never assume that this applies in your case unless you have a signed agreement in writing in place to this effect. If it is your understanding that your case is being taken on a "no-win no-fee" basis you should insist on written confirmation to this effect before you start and you should be very clear that you understand the terms and conditions associated with the arrangement.
So call us on 01 9696263 or fill out the contact form and send it to us for your Personal Injury Claim.
What does No Win No Fee mean? Simply it means that if you unfortunately lose your personal injury claim for compensation for an injury that you have suffered then you pay nothing in fees to your no win no fee personal injury solicitors Dublin and their co solicitors.
So do not hesitate and either call us now for further information or fill in your contact details on the website and we will call you back at your convenience.
Physical Injuries
Physical Injuries resulting in many types of personal injury that warrant a claim for personal injury compensation after personal injury are;
Arm injuries
Head injury
Neck injury, Neck injury claims may be referred to as a Whiplash claims
• Chest injury
Leg injury
Foot injury
Hand injury
Back Injury
Hip injury
Your No Win No Fee personal injury solicitors and their co solicitors and legal team will be able to give you personal injury legal advice on the various types of injuries and this will be of interest to you when you take note of the Injuries Boards Book of Quantum in your personal injury compensation.
As we will explain in the Injuries board section the Bank of Quantum, which is published by the injuries board gives approximate values for specific personal injuries. The values do not apply to Medical Negligence injuries.
Choice of your No Win No Fee Solicitors Explained
Your choice of experienced personal injury solicitors is very important to your injury claim or medical negligence claim. Most solicitors firms specialise in particular areas of Irish Law. There are specific areas of the law and these cover most of the topics;
Debt Collection
Property Law
Employment law
Personal Injury Law
Family Law
Company Law
Estate Planning
Most solicitors do not have the resources of staff to tick all the boxes and most law firms will concentrate on one or two or three areas of Irish Law. So in choosing your injury lawyers you need to take one that specialises mainly, if not entirely in Personal injury law. Choose a No Win No Fee solicitor whom you like and a law firm that has good communications and equally good financial resources.
A claim for personal injury with a solicitors firm that does only employment law may not be the right choice! So do not hesitate and either call us now for further information or fill in your contact details on the website and we will call you back at your convenience.
More about No Win No Fee Arrangements
Most people believe that recourse should be available to all regardless of their financial situation. This is especially true when you consider personal injury claims. Having a No Win no fee solicitor or a referred solicitor puts this ideal into reality.
Not having to worry about legal fees after an accident which was not your fault takes a great deal of stress away from you. Of course no Personal injury solicitors will take on a No win no fee agreement where there is a good chance of losing the personal injury case for personal injury compensation in an injury claim as they will end up with no fees!
Added to that fact you must be fully aware that if you do unfortunately lose your injury claim, then even if you have no fees to pay to your injury lawyer you may have to take care of the Insurance companies fees. Accident claims are never straight forward but your No Win No Fee solicitors will spell out exactly what you will need to do in these circumstances.
So do not hesitate and either call us now for further information or fill in your contact details on the website and we will call you back at your convenience.
Injuries Board
All personal injuries claims in Ireland, except Medical Negligence have to be sent to the Injuries Board. The Injuries Board, formerly known as the PIAB was set up some years ago to facilitate the whole claims process.
There are many articles in the Irish Times on the why it was set up and the advantages and disadvantages of the Injuries board process. The Irish Times has lots of articles on the subject. Originally it was set up to make the injury claim easier and cheaper for the claimant to make a claim for compensation.
By not needing a personal injury solicitor to file a claim for compensation it was thought it would save on legal fees and other charges. As well as it would standardise the awards for compensation. However, there are flaws in the system.
Without a No Win No Fee Personal injury solicitor to complete your injuries board form you risk getting your accident claims rejected for inaccuracies. You will only find this out many months after submission.
The award from the Injuries board is not binding on you or your third party insurance company. If after many months you have to resurrect witnesses and evidence it is that much more difficult. Memories fade and witnesses may be more difficult to find so that a Personal injury Solicitor Dublin from the beginning makes perfect sense.
So do not hesitate and either call us now for further information or fill in your contact details on the website and we will call you back at your convenience.
Law Society of Ireland
All solicitors in Ireland, referred solicitors and Law firms in Ireland are regulated by Law Society of Ireland. You will find that in many parts of the world, notably in North America (USA and Canada) that Fees or other charges are calculated by a solicitors firm as an exact portion or percentage of any award and indeed the percentage or portion can be pretty high. However in Ireland this is strictly not allowed.
The Law Society of Ireland categorically insists that the following statement is included on all solicitor's documentation and websites "In contentious business a solicitor may not calculate fees or other charges as a percentage or proportion of any award or settlement." You cannot be clearer than that.
This means that the fee basis is calculated around the legal advice given to you by the No Win No fee Personal Injury solicitor Dublin, which will be by category of person involved from the law firm. A partner in a legal team of a fee solicitor will cost more than a legal secretary etc .
If your claim is successful the third party's insurance company pays the legal costs. So do not hesitate and either call us now for further information or fill in your contact details on the website and we will call you back at your convenience.
What kind of accidents cause personal Injury claims and could be covered by a No Win No Fee agreement?
---
• Road Traffic accidents are arguably the most common and can involve a car or a lorry or a bus or a bike or a pedestrian. A road accident although can cause bad injuries but are perhaps the easiest of all accidents to process an injury claim for compensation. All types of personal injury result from a car accident. The most common road accident would result in a neck injury which is often referred to as a Whiplash injury. Whiplash often occurs when your vehicle is hit by another from behind and as a result your body is propelled forward and, if you are wearing seat belts (which you should always be wearing) your body is then abruptly stopped by the seat belt except for your head which produces critical physical stress on your neck. The stress causes what is known as whiplash. It is not uncommon that Whiplash injuries in a car accident may take up to one week or more to fully manifest themselves. What is clear medical attention is very important and should be taken as soon as you can go? Road traffic accident claims and head injury claims, brain injury claims and arm injury claims are very common in compensation claims. Your law solicitor will help you in pursuing your claim. Road traffic is always increasing as are related negligence claims.
Holiday accident claims happen more often than you think. May be it is because you and the people around you are relaxed on holiday that mistakes or negligence can happen when you least expect it. Injuries can vary enormously. A Holiday accident can spoil your holiday! A contingency fee with experienced personal injury solicitors will help you in making a holiday accident claim.
3
Slip and fall types of injuries
Slips and falls and Trips normally arise when you encounter a wet floor, with no warning sign or a worn carpet or lino or an object that should not be there in normal circumstances or a surface that has been negligently been put down. Slips trips happen all the time and often result in a nasty head injury.
The medical profession at all levels has what is called a "Duty of Care" to their patients. The Duty of Care is applicable to surgeons, consultants, Doctors, dentists, nurses and all support staff. If you are hurt or injured or have suffered through a lack of Duty of Care then your fee solicitor may be in a position to take a personal injury claim on no win no foal for either Medical Negligence or dental negligence.
All businesses and organisations in Ireland are governed by Health and Safety regulations and if you injured in an accident due to faulty machines or equipment or by insufficient training for a particular task or job.