Personal injury solicitors*
If you have been hurt as a result of someone's carelessness you need Personal Injury Solicitors to advise you on the possibility of redress. We will treat you as a real person, not just a Personal Injury Solicitors Claim.
Simply DO NOT GO THROUGH THIS TWICE!
Call Us: (01) 969 6263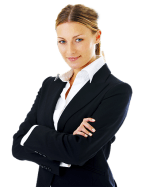 Advantages of talking to us
We will be able to explain how long your claim will take to settle.
95% * Success Rate
*Since 2015, in over 95% of cases (where the PIAB Assessment has been rejected by the claimant) Gary Matthews Solicitors has obtained a more favourable outcome for his clients.
Find out about
We will give you advice about the prospects of success
Let us tell you what your possibilities are. Find Out Easily Open to 10PM Today. Call us now on 019036250
Ireland Personal Injury
So call us on (01) 969 6263 or fill out the contact form and send it to us for your Personal Injury Claim. We will get back to you within 30 minutes
By accessing or using our website you are agreeing to our terms of use as follows. If you do not agree with these terms of use you should immediately leave this website and you should not revisit it.
The Cookie Policy & Privacy Statement contained on this website forms part of and is hereby incorporated into these terms of use.
Information, documentation, and downloads available on this website are intended for general guidance only. They are not, and cannot be relied upon as if they were, legal or professional advice.  If you use any information, documentation or downloads available on this website you do so entirely at your own risk.  If you require legal advice on any issue or in relation to any matter touched upon on our website please contact us on (01) 969 6263, e-mail us at info@irelandpersonalinjuryadvice.com, or call to our offices to arrange an appointment. We exclude to the fullest extent permitted by law all liability for loss or damage howsoever arising out of the use of our website or our e-mail subscription messages or any information, documentation or downloads provided via any of these sources or reliance on the contents of any of them.
Submission of an enquiry via our website or by e-mail or subscription to our e-mail database or accessing information, documentation or downloads from this website shall not give rise to any lawyer client relationship between you and us at any stage. Unless we enter into a separate letter of engagement and signed written contract with you in relation to a specified matter, we are not acting for you as solicitors in relation to any matter.
You agree that you will not arrange for any other website to be connected to any part of our website without our prior consent in writing.
From time to time our website may include links to other websites. These links are provided for your convenience only. The existence of a link does not signify that we endorse either the third party, their website, or its content (or any of them), and we shall have no responsibility for any of them.
Gary Matthews Solicitors are the owners of the copyright in the content of our site which shall include the layout and text as well as the general "look and feel" of our website and any unauthorized copying or reproduction of any aspect of our website or any part of it is strictly prohibited (except to such extent permitted by law, if any).
Except where otherwise stated, legal content on our website is based on the laws of Ireland. Our website and its use are governed by the laws of Ireland and the Irish courts shall have exclusive jurisdiction over any disputes connected to it.
We may change our terms at our discretion and without notice. By continuing to use our website you accept our terms as displayed on our website from time to time and you acknowledge your obligation to revisit these terms of use periodically to apprise yourself of any changes.  If you do not agree with our terms, please discontinue the use of our site immediately, unsubscribe from our e-mail database and delete any information, documentation or downloads from your system that you may have accessed from either of these sources.