Personal injury solicitors*
If you have been hurt as a result of someone's carelessness you need Personal Injury Solicitors to advise you on the possibility of redress. We will treat you as a real person, not just a Personal Injury Solicitors Claim.
Simply DO NOT GO THROUGH THIS TWICE!
Call Us: 01 9696263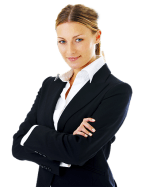 Advantages of talking to us
We will be able to explain how long your claim will take to settle.
95% * Success Rate
*Since 2015, in over 95% of cases (where the PIAB Assessment has been rejected by the claimant) Gary Matthews Solicitors has obtained a more favourable outcome for his clients.
Find out about
We will give you advice about the prospects of success
Let us tell you what your possibilities are. Find Out Easily Open to 10PM Today. Call us now on 01 9696263
Ireland Personal Injury
So call us on 01 9696263 or fill out the contact form and send it to us for your Personal Injury Claim. We will get back to you within 30 minutes
There are many different types of Personal Injuries claims in Ireland and they will be dealt with individually further down this page. An injury claim in Ireland is only possible if you have been injured and suffered due to the negligence of a third party.
What is clear that the best way forward to make injury claims is to start with an experienced and successful personal injury solicitor on board from the beginning.
So call us on 01 9696263 or fill out the contact form and send it to us for your Personal Injury Claim.
Accident claims are complicated enough to make an injury claim and we recommend that you seek legal advice from an injuries solicitors sooner than later in making an injury claim.
So do not hesitate and either call us now for further information on a personal injuries assessment or fill in your contact details (On line claims) on the contact form (enquiry form) on this website and we will call you back at your convenience.
Useful information
You should know that the Statute of Limitation in Ireland gives you a time limit for injury compensation of two years, except for minors (people who have not attained their majority of eighteen years of age). That means that you have two years of a time limit from the date of the accident to file a claim. In medical negligence it is two years from the time you were aware that you had been harmed by the lack of duty of care. Medical Negligence claims normally take longer to settle compared with claims for injury.
In order to make injury claims in Ireland against a third party, the person you hold responsible for your injury then you must be able to prove negligence by the third party was the cause of your personal injury. In some accident claims there may be contributory negligence on your part. That is to say you may be held partly responsible or negligent for the accident which caused your personal injury. Who said that personal injuries assessment was easy?
Injuries Board PIAB (Personal Injury Assessment Board)
A claim in Ireland for injury compensation always starts, except for medical negligence with filing an assessment form, known as an application for assessment to the Injuries Board. The Injuries board, previously known as the PIAB (Personal Injuries Assessment Board) was set up some years ago by the Irish Government to regulate the Personal Injury claim sector for injury compensation.
Prior to the Injuries Board being created there was just negotiation between the injured party and the Insurance Company representing the defendant responsible for your injury and if that did not work then you went to Court. Consequently there was a real divergence of awards for the same personal injury and the cost of pursuing a claim in Ireland was high. The Injuries Board, when set up, produced a claims calculator which is called a "Book of Quantum". The Book gives approximate values that might be awarded for specific injuries. The Book is periodically updated as a PIAB annual.
It was also made possible to file accident claims in Ireland for injury compensation without having to go through a personal injury claims* solicitor. So at one stroke the Injuries board standardised the amounts awarded for accident claims and the cost of filing a personal injury claim was significantly reduced by not having to hire injury solicitors. At the beginning it was considered an outstanding success; but very quickly certain flaws were detected in the claims process. Claims news can be found through PIAB twitter. The Citizens information is a good source of interesting facts for those involved in an accident, forms and guidelines, accident injury, injuries board claims,contributory negligence and compensation for an accident.
The application for personal injury assessment in a very short space of time developed a significant back log to the extent that today it takes many months for the Injuries board to issue the injuries board's assessment. .
Any minor or even minuscule error in your application form for your claim for compensation resulted in the injuries board rejecting your Irish claims. A wrong address or part of, or the slightly inexact name of the Insurance Company of the person you hold responsible could mean rejection of your claim for personal injury. Many months after the accident, if not years could cause you Statute of Limitation problems. Personal Injury solicitors hired early for a claim for compensation would avoid this problem. .
The injuries board only makes an award recommendation which you or your opposing Insurance Company can either accept or reject. The recommendation is not binding and if either party is rejecting the award then you are faced with hiring injury solicitors to either negotiate a settlement or to go to court. Accept or reject is a stressful situation. .
If you wait many months or more before hiring an injury lawyer after rejecting the award of claim compensation then their ability to build up a file of evidence and the availability of witnesses may be severely compromised. The witnesses may have moved and their memories may not be so reliable after time. .
The Book of Quantum, a kind of claim calculator, does not take into consideration the severity of your injury in the amount of compensation and in some cases the injuries board may well underscore their recommendation of personal injury compensation. Your personal injury solicitor will give you claims advice.
Clearly it makes good sense to get a personal injury solicitor on board for your personal injury claim from the beginning. So do not hesitate and either call us now for further information and to seek legal advice or fill in your contact details on the contact form (enquiry form) on the website for online claims and we will call you back at your convenience.
Here is an idea of the personal injuries that you might well suffer;
Head injury
Neck injury (often called a Whiplash injury)
Psychological injuries
Hip injuries
Arm injuries
Hand injuries
Leg injuries
Foot injuries
Decent claim advice and claim assessment is the key to an award of compensation in a claim for personal injury. Irish claims against the third party you hold responsible are the same everywhere. No matter what kind of accident caused the severity of your injury in Ireland, whether a road traffic accidents, traffic accident, an accident on holiday, a car accident, a personal injury claims* solicitor will explain the claims process for personal injury compensation.
So do not hesitate and either call us now for further information or fill in your contact details on the contact form (enquiry form) on the website and we will call you back at your convenience.
Fees and charges
Legal costs are always a factor when considering whether or not to seek compensation for an injury. However there are some positives to consider. Firstly, even though in other parts of the world the legal profession is allowed to charge as legal costs a proportion or percentage of any sum awarded this is not allowed in Ireland.
If you Google for "claims news" on fees for personal injury solicitors you will get a lot of claims news and other material confirming this and other citizens information. Even the Law Society of Ireland, a body that regulates all solicitors in Ireland states that the following should be on all paper work and websites "In contentious business a solicitor may not calculate fees or other charges as a percentage or proportion of any award or settlement."
Talk to your injury solicitors they may have some excellent ideas on the subject of legal fees that will be of interest to you.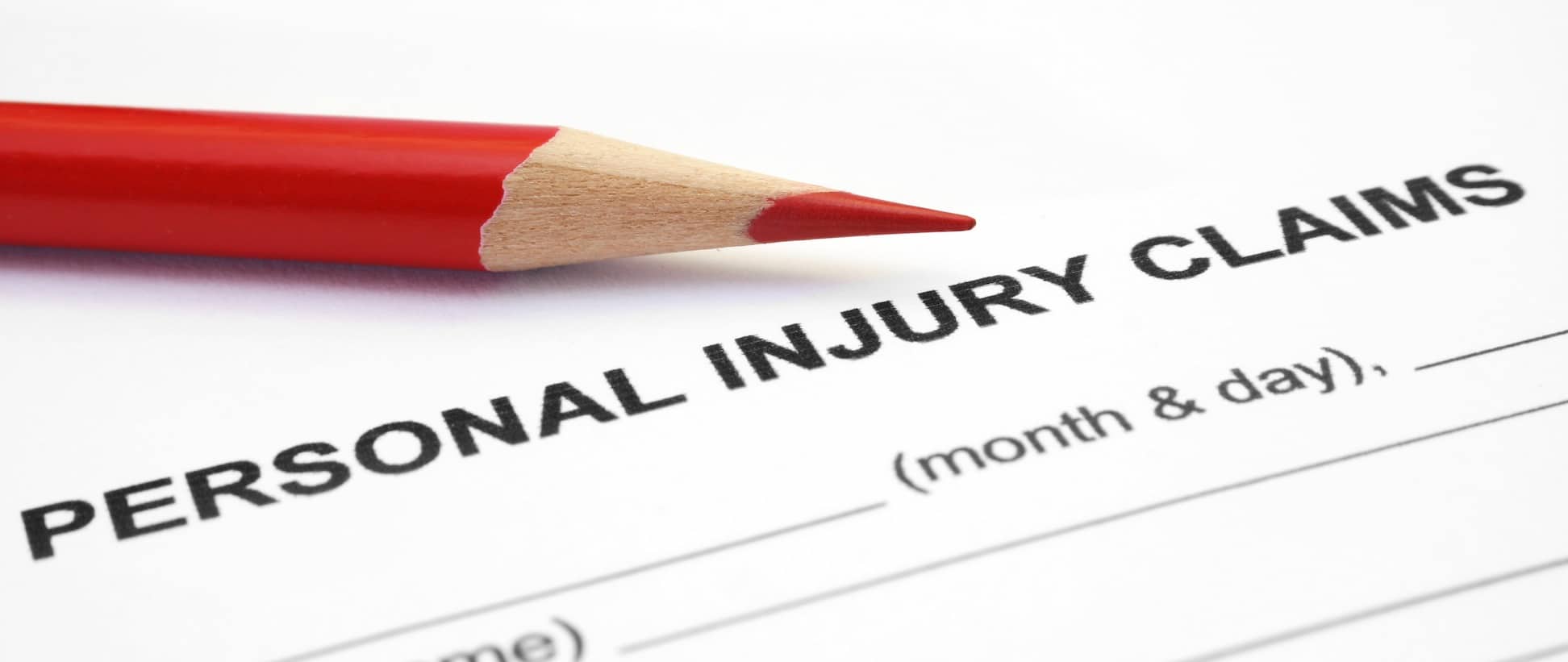 There is more and more road traffic and a car accident is the most common source of claim compensation. Bicycle accident claims and car accident claims are also common as are accidents involving Lorries and motor bikes but car accident claims are still a greater number than the rest. A head injury is common in bicycle accident claims.
You may well be a victim of uneven surfaces or slippery floors or a worn carpet and linos without written warning. Whatever causes you to slip and fall you normally get dumped on the ground with a resulting injury compensation claim.
In a different environment and maybe culture you may well be accident prone. When you take your eyes off the ball anything can happen and it often does!
Medical Negligence takes a different route to other injury compensation claims and does not go the Injuries board route even though you will need a medical assessment form. That means that you will need a personal injury solicitor from the start to give you legal advice. All people who work in the Medical world or give medical advice, whether medical professional Nurses, Doctors, Dentists, Consultants Surgeons etc have an obligation to give a "Duty of Care" to their patients and if they do not and you are harmed as a result then you may have a case of medical negligence claims. Again your injury solicitors will give you legal advice and may ask for a medical assessment from a medical professional. In severe cases of Medical Negligence special damages may be awarded. Special damages are for a medical condition which is injury caused.
5
Work accidents and injuries.
Although we live in a world today that is regulated by Health and Safety rules accidents and injuries in the work place still happen when tools and machines are faulty or insufficient or no training at all is provided which results in injuries to injured parties.
---
If you need further information then do not hesitate and either call us now or fill in your contact details on the website and we will call you back at your convenience.