Personal injury solicitors*
If you have been hurt as a result of someone's carelessness you need Personal Injury Solicitors to advise you on the possibility of redress. We will treat you as a real person, not just a Personal Injury Solicitors Claim.
Simply DO NOT GO THROUGH THIS TWICE!
Call Us: 01 9696263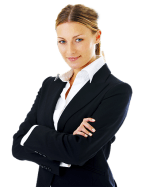 Advantages of talking to us
We will be able to explain how long your claim will take to settle.
95% * Success Rate
*Since 2015, in over 95% of cases (where the PIAB Assessment has been rejected by the claimant) Gary Matthews Solicitors has obtained a more favourable outcome for his clients.
Find out about
We will give you advice about the prospects of success
Let us tell you what your possibilities are. Find Out Easily Open to 10PM Today. Call us now on 01 9696263
Ireland Personal Injury
So call us on 01 9696263 or fill out the contact form and send it to us for your Personal Injury Claim. We will get back to you within 30 minutes
Gary Matthews started his practice as a solicitor in 1995. He has his offices in the centre of Dublin and in Warrenpoint (Northern Ireland) and deals exclusively with Personal Injury*, which includes Road Traffic accidents, Slips and falls, Trips, Work accidents and Injuries, Medical Negligence and Accidents abroad.
Gary has a reputation of being a first rate professional as well as being independent and impartial. Apart from looking after you with a top level of client service, he makes the whole process as stress free and as straight forward as possible. Above all he will strive to give you the ultimate satisfaction of winning your claim.
Gary is a member of the Law Society of Ireland and outside of work he is a total family man who is very interested in Sport. In particular the GAA, Horse racing and Dog racing are followed keenly. He also loves to travel abroad and has a soft spot for Italy.
His experience and expertise has enabled him to win 99% of his cases. Talk to him now about this and he will explain the No Win No Fee arrangement he provides for all of his clients. He will be happy to explain to you in detail the many reasons why clients select Gary Matthews for the redress that they deserve.
---
If you need further information then do not hesitate and either call us now or fill in your contact details on the website and we will call you back at your convenience.