Personal injury solicitors*
If you have been hurt as a result of someone's carelessness you need Personal Injury Solicitors to advise you on the possibility of redress. We will treat you as a real person, not just a Personal Injury Solicitors Claim.
Simply DO NOT GO THROUGH THIS TWICE!
Call Us: 01 9696263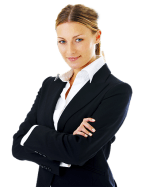 Advantages of talking to us
We will be able to explain how long your claim will take to settle.
95% * Success Rate
*Since 2015, in over 95% of cases (where the PIAB Assessment has been rejected by the claimant) Gary Matthews Solicitors has obtained a more favourable outcome for his clients.
Find out about
We will give you advice about the prospects of success
Let us tell you what your possibilities are. Find Out Easily Open to 10PM Today. Call us now on 01 9696263
Ireland Personal Injury
So call us on 01 9696263 or fill out the contact form and send it to us for your Personal Injury Claim. We will get back to you within 30 minutes
Fill in the form below to get your consultation and we will be back to you in a few minutes so we can see how to help you.
---
Ireland Personal Injury Advice
2nd Floor Ormond Building,
31-36 Ormond Quay Upper
Dublin 7, Ireland.