Personal injury solicitors*
If you have been hurt as a result of someone's carelessness you need Personal Injury Solicitors to advise you on the possibility of redress. We will treat you as a real person, not just a Personal Injury Solicitors Claim.
Simply DO NOT GO THROUGH THIS TWICE!
Call Us: 01 9696263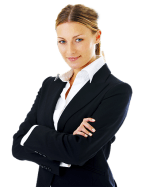 Advantages of talking to us
We will be able to explain how long your claim will take to settle.
We put YOU the client first
Insurance companies have huge resources at their disposal to defend claims and only hire experienced lawyers to represent their interests. You too are entitled to specialist representation by an experienced niche personal injury firm. Your welfare is our priority and we are committed to acting in your best interest at all times. We offer personal attention, use plain language and provide practical and impartial advice through every stage of the claims process. We have also taken steps to ensure that all claims can be transacted by telephone, email, or post in order to reduce the inconvenience caused in the process of pursuing your claim.
Find out about
We will give you advice about the prospects of success
Let us tell you what your possibilities are. Find Out Easily Open to 10PM Today. Call us now on 01 9696263
Ireland Personal Injury Solicitors And Accident Solicitors
So call us on 01 9696263 or fill out the contact form and send it to us for your Personal Injury Claim. We will get back to you within 30 minutes
Personal injury solicitors
We all think that we are indestructible and that nothing bad will ever happen to us and that is why we never research what we need to do if the worst happens and that we are injured in an accident which was caused by a third party. With the result of our research is that we need to make personal injury claim.
If we had done the relevant research in advance then we would have realised that we would have needed Personal Injury Solicitors. So call us now on 01 9696263
So call us on 01 9696263 or fill out the contact form and send it to us for your Personal Injury Claim.
In order to make an accident claim then you need experienced Personal injury Solicitors Dublin and their co solicitors. Not just any Solicitor but one with a proven track record in dealing with personal injury cases and with whom you can get along together.
So do not hesitate, if you have suffered an injury and either call us now or fill in your contact details on the website (for online claims) and we will call you back at your convenience. Although road traffic accidents are the most common for claiming personal injury compensation we deal with all types of accidents for Personal Injury Claims.
Injuries Boards (PIAB)
Whatever your personal injury, road accident or any other, you may be entitled to redress by filing a claim with the injuries boards. Talk to your Personal Injury Solicitors Dublin and their co solicitors now by calling us or by filling the on line form in the contact details on the website. Legal advice from your Personal Injury Solicitors Dublin is critical at an early stage so that you both can do a claim assessment at an early stage.
These are the various types of personal injury that are common;
Arm injuries
Head injury
Neck injury, Neck injury claims may be referred to as a Whiplash claims
Hand injury
Brain injury
Hip injury
Leg injury
Foot injury
Your Personal Injury solicitor or lawyer will be able to advise you personal injury law and on the level of redress and give you legal advice on how to make a personal injury claim to the injuries boards. You should be aware that neck injury claims are often known as a result of Whiplash injuries. So do not hesitate and either call us now or fill in your contact details on the website and we will call you back at your convenience.
All personal injury claims* from car accidents or accidents on holiday or slips or falls or work related injuries start life with the injuries boards. That is except for Medical Negligence claims. The Injuries Boards, formerly known as PIAB were set up many years ago to regulate the whole area of negligence claims and to determine whether you are entitled to compensation. Before they were set up there were no standards or bench marks for a personal injury claim in terms of the award or settlement awarded or for the fees or other charges to be paid to your injury solicitor. The PIAB injuries boards were set up firstly to produce a Book of Quantum and secondly to make it possible for those who had suffered a personal injury to make a personal injury claim without solicitors Dublin. The idea behind this was to make available a system so that anybody could claim compensation without incurring the expense of Personal Injury Solicitors or lawyers. The Book of Quantum lays out the level of compensation you could expect for example a broken arm. The Book of Quantum will also tell you how much to expect from arm injuries, brain injury etc. The theory was very good but in practice, there were serious flaws that were quickly apparent in the setting up of the injuries boards.
Firstly you should be aware that the Statute of Limitation in Ireland unless you are a minor (under the age of eighteen years), is two years from the date of the accident. For Medical Negligence it is two years from the time that you became aware of the lack of Duty of Care, again the same if you are a minor. Why is this important? The injuries board process can take many months too, sometimes nearly a year to get a reply. If any part of your injuries board claims for your injuries sustained by a third party is inaccurate then it will be rejected by them and you will only find out when they respond and that could leave you with a serious problem of being out of date or nearly out of date. Personal Injury Solicitors taken on board at the beginning can make sure that your injuries board claims form is correctly submitted.
Secondly, the Injuries board only communicates to you and the Insurance Company that is defending the personal injury claim for compensation a recommendation. What does that mean? It means that they either will not make a claim assessment of compensation or will put a monetary figure of compensation. The fact is that neither you nor the Insurance Company is bound by their communication. You might think that their recommendation is too low or the insurance company may think that the award of compensation for the personal injury claim is too high. You might both reject the recommendation! If either party rejects the recommendation then you are headed for court. There may be negotiations on the way and to be fair a large number of personal injury claims* for compensation are settled before they end up in court. If you do not have a Personal Injury Solicitors Dublin on board then you will have to find one. They will be faced with pulling together the evidence, the witnesses, the medical reports, and the Garda report if there is one may be a year or more after the accident. In the year after and because of your personal injuries, you may not of being in a position to do anything and6 the witnesses may have gone to ground, memories of what actually happened may be a little hazy and documentation may have disappeared. What is for sure that if you had hired a Personal Injury Solicitor from the start, who will be able to advise you on your type of claim and the types of injuries you received, then they would have put everything together and you would be in an excellent position to claim your compensation for your pain and suffering?
Choice of a Personal Injury Solicitor Dublin
How do you go about choosing personal injury solicitors for an injury compensation claim such as accident claims? There are many areas of the law and most solicitors in Ireland specialize in one or more of the following areas;
Family Law
Personal Injury Law
Employment law
Family Law
Criminal Law
Commercial Law
Property Law
Estate Planning
Clearly to become an expert in all the various aspects of the law is very difficult and ideally you will want to choose experienced Personal Injuries Solicitors that have a good long track record of winning injury compensation whether your type of claim is for an accident that is road traffic, professional negligence, accidents on holiday or medical negligence or any other category. Once you have done your home work then make an appointment to see the solicitors Dublin of your choice. Here are some characteristics that you should be aware of in your meeting.
Likeability. You must like the person of your choice. If you do not like the person then as time goes on it will not get any better and is likely to degenerate.
Good communications. Everything needs to be put on the table. You do not need any surprises down the line.
ProactiveThey should be proactive and not defensive
Law Society of Ireland
All solicitors in Ireland are regulated by Law Society. Whereas in some parts of the world, notably North America Fees or other charges are calculated as a portion or percentage of any award and indeed the percentage or portion can be pretty high. However, in Ireland, this is strictly not allowed. The Law Society of Ireland insists that the following statement is included on all documentation and websites "In contentious business, a solicitor may not calculate fees or other charges as a percentage or proportion of any award or settlement." You cannot be clearer than that.
Fees
For most people thinking of taking a claim for personal injury one of the first things to consider is how much will a Personal Injury Solicitor cost? Ask them about a No Win No Fee agreement (often called No Win No Foal or contingency agreements). Although the Law Society of Ireland forbids the advertising of No Win No Fee agreements there is no prohibition on solicitors offering you a No Win No Fee agreement and indeed they are sometimes used in employment law cases and commercial law cases. The great advantage of a No Win No Fee agreement is that it brings the availability of justice and fair compensation to everyone no matter how big or small their financial resources are. How does a No Win No Fee agreement work? It means that only if you win your personal injury claim for compensation will you pay your solicitors fees and charges.
A road traffic accident can be a car accident, an accident involving a bus or a lorry or bike or even a pedestrian. Road Traffic Accident claims are possibly the easiest to process for compensation claims.
2
Slip and fall types of injuries
Slip and fall types of injuries very often arise when you end up on the ground after encountering a wet floor, without any warning or a worn carpet. Very often they are accidents in public and where a local or national government is involved they hinge around public liability.
All people involved in health care are obliged to practice a duty of care to their patients. When this is not practiced through a lack of professional negligence and you are either hurt or harmed, which results in pain and suffering then you can claim compensation. Whether you are treated by a Doctor, Consultant, Dentist, Nurse or a Hospital or are resident in Nursing Homes they are all governed by a "Duty of care".
4
Work injuries and accidents
All companies and businesses are regulated in Ireland by Health and safety regulations and when you are injured by faulty equipment or by a lack of suitable training you may be able to submit a claim for injury compensation from injuries sustained to the PIAB Injuries Board.
No matter where you are or on what type of holiday and you suffer a holiday accident you may be able to submit a personal injury claim for personal injury.